Geographic Information Systems – GIS
The archeological site in Karabournaki, Thessaloniki, is one of the few cases of an on going excavations where a continuous digitization program has been taking place over the last 14 years.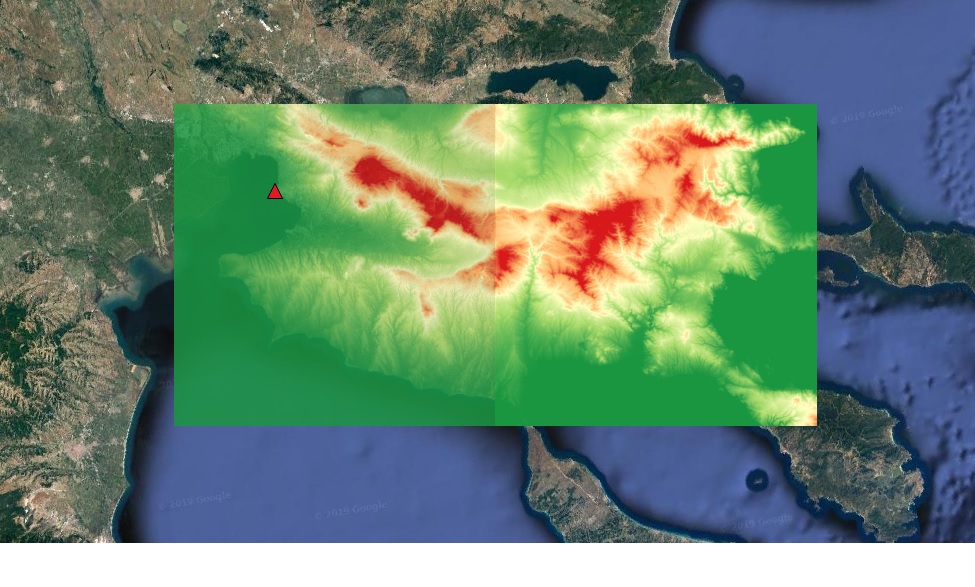 The digitization process (implemented with various Computer Aided Design programs) has created a complete digital image of the landscape and architecture of the archeological site, providing high quality topological maps and architectural drawings.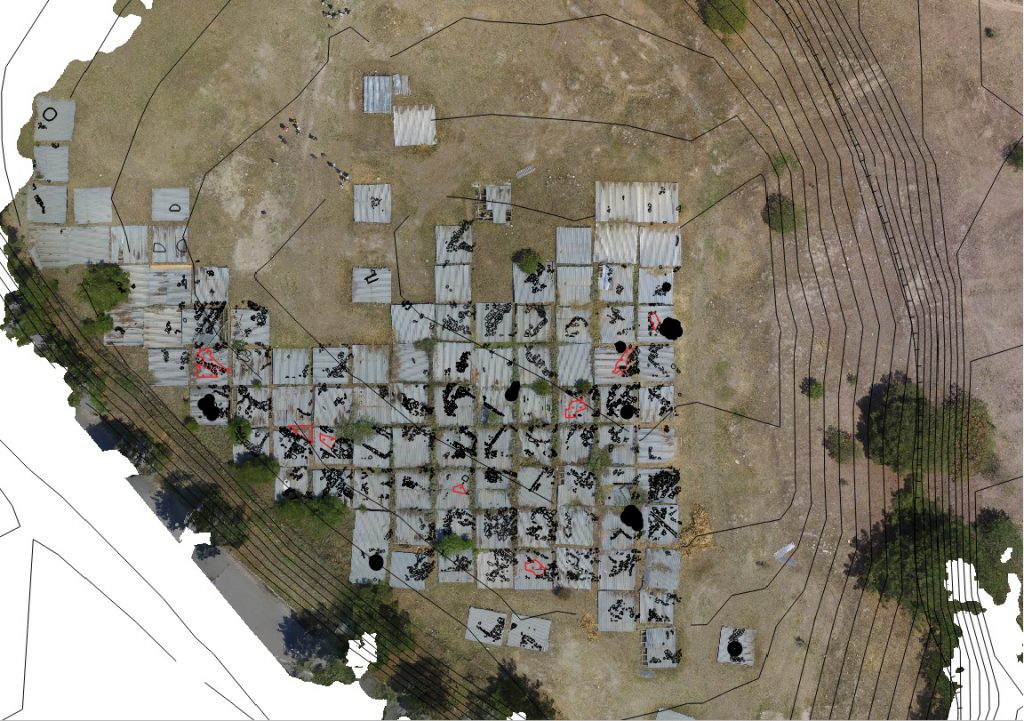 The products of this digitization have evolved into a digital archive of the various stages of the excavation and are constantly updated with new data and findings. However, the most important aspect of the digitization process is that it allowed us to gain an overall perspective of space and provided us with the necessary basis to proceed to the next stage, the implementation of a GIS database.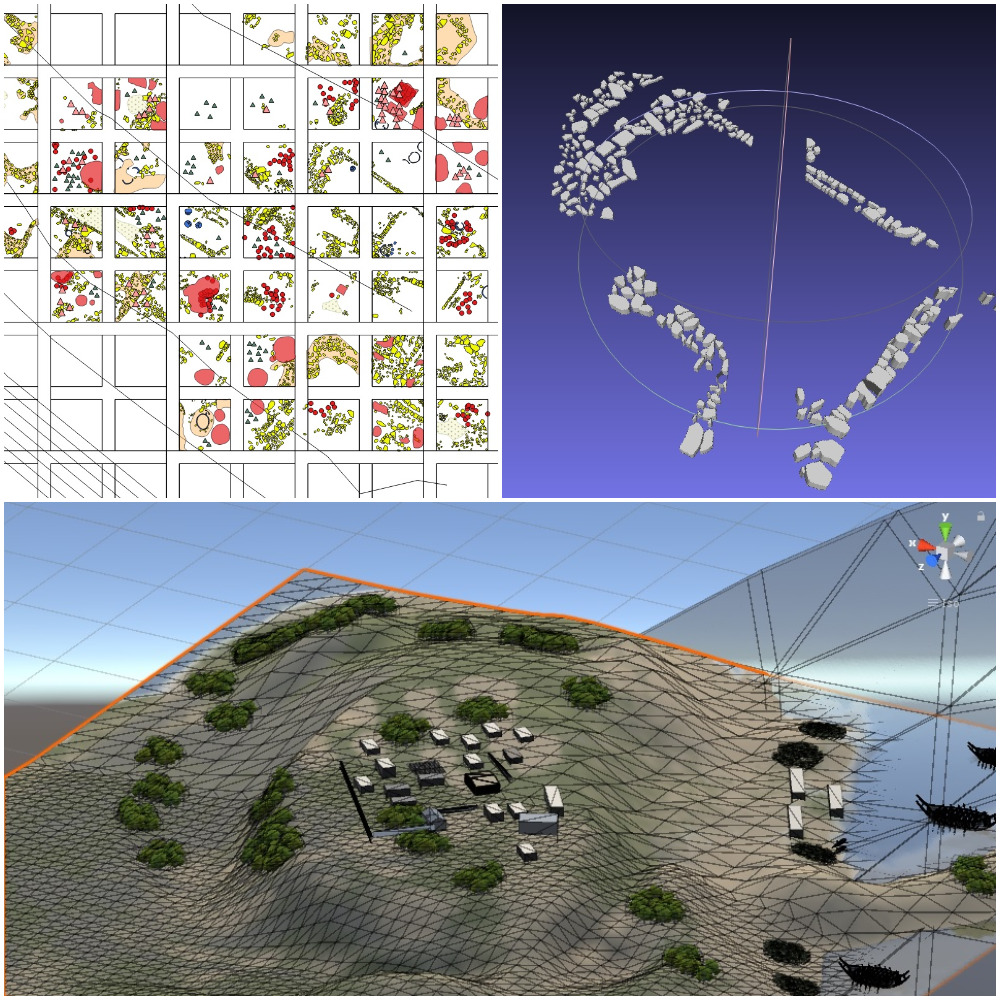 One of our initial research goals was to find a way to correlate architectural space to findings, particularly ceramics – pottery.
Over the course of years we have succeeded:
to map concentration of ceramics and to reveal possible areas of archaeological interest
to have a clear picture of the distribution of different types of ceramics and to reveal possible nuclei of habitation
to produce ceramic distribution maps for different time periods
to ask questions about specific areas, retrieving the answers in the 2D and 3D distribution map form
to develop a way to better organize the research and study of individual spaces (eg interior of buildings)
The digitization and GIS program of the excavation with the use of open acess QGIS and the new possibilities offered by open access programs such as Unity continues.
3D Digitalization
3-dimensional representation of ancient objects
Karpodoche (Fruit plater)
Kantharos
Kantharos – Virtual Reasssembly and Completion – COST-Action TD 1201 (COSCH)
Oinochoe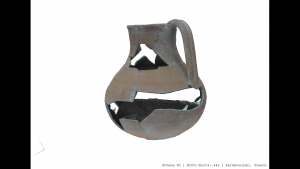 Olpe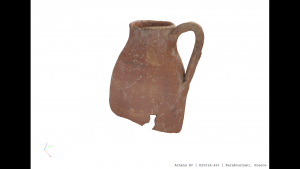 Table amphora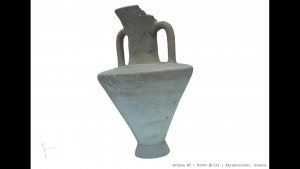 GIS applications in an archaeological excavation
https://youtube.com/watch?v=9c3t1ymsSWU%3Flist%3DPLUefUzpa3Bytl0tI0yoFqqhFrBNOfBE5X